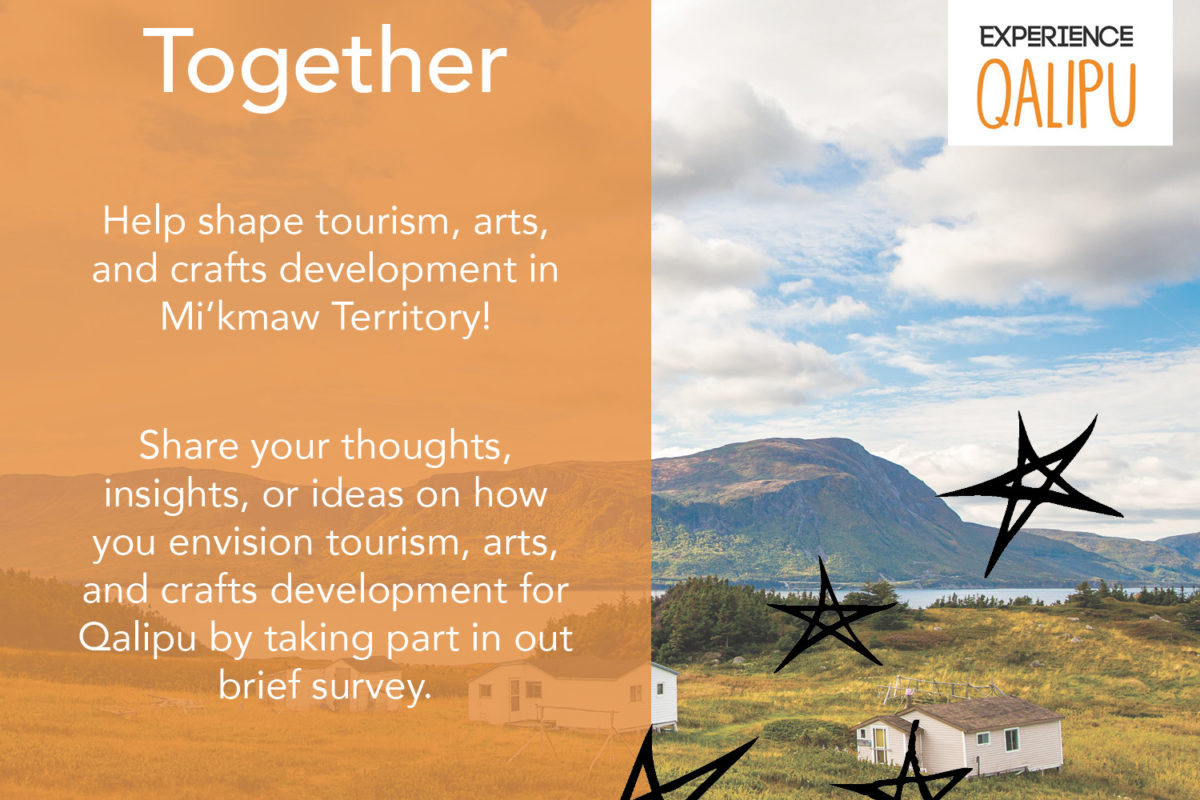 Shaping the Future Together
Experience Qalipu is creating a Strategy to provide direction for growing Indigenous tourism, arts, and crafts development. We would like to hear your thoughts, ideas, and insights to create engaging and meaningful plans to grow together.
Sharing our culture with the world has the potential to strengthen our cultural knowledge and traditions while bringing social and economic benefits to the communities across Mi'kmaw territory.
Please Complete a 10-minute online survey to have your voice heard!
Survey link: https://www.surveymonkey.com/r/Experience_Qalipu