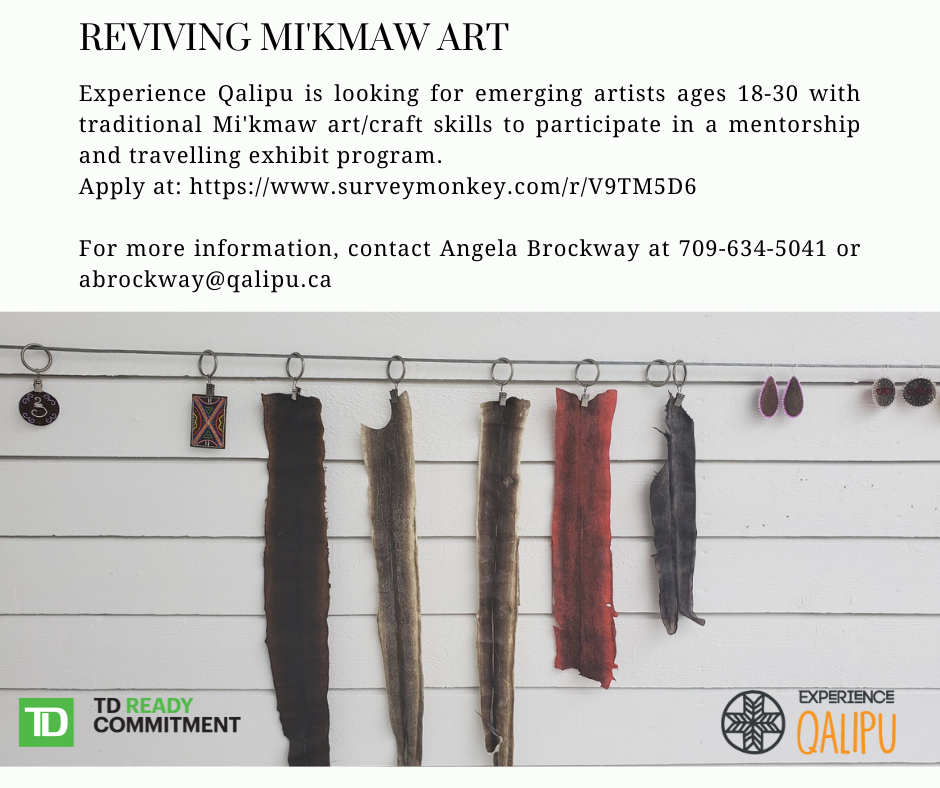 Reviving Mi'kmaw Art
Reviving Mi'kmaw Art is a program designed to provide emerging Indigenous artists with an opportunity to earn fair industry fees for their art while developing leadership skills within our Indigenous art community through workshop facilitation. Participants will have authentic opportunities for the transfer of traditional Mi'kmaw skills and culture by being paired with a mentor with similar skills. Revitalization of elements of Mi'kmaw culture that have previously been lost to the Indigenous people of Newfoundland and Labrador will provide Mi'kmaw people with a new connection to their culture and will increase Indigenous awareness and presence throughout the Province of Newfoundland and Labrador.
Up to 7 artists will be selected to participate, priority will be given to Qalipu First Nation members. Youth between 18-30 years of age will be considered for this program, experience with art exhibitions or facilitation of workshops is not necessary!