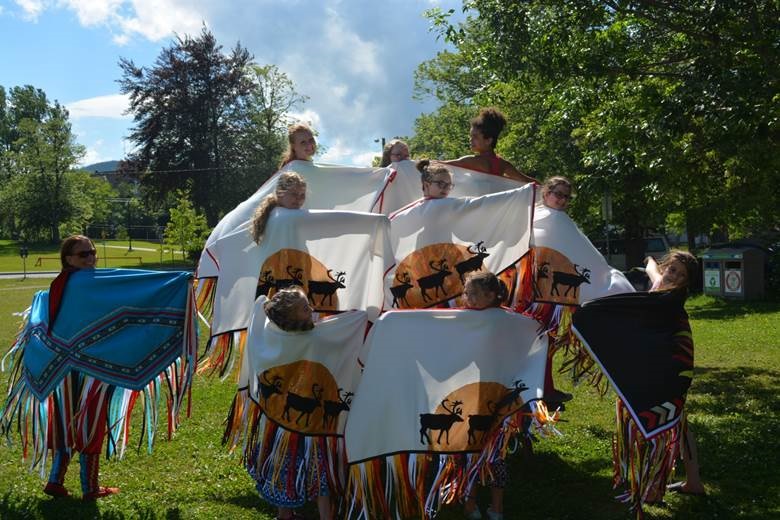 Register Now! Dancers and Drummers of the New Dawn
Qalipu First Nation is pleased to announce that it will be offering the Dancers and Drummers of the New Dawn program at the Bay St. George Cultural Center from August 28th to 31st. This program will help raise awareness on the issues of violence and bullying through a mix of educational presentations, cultural activities, and teachings in drumming and dance. In turn, youth will be provided with opportunities to gain valuable knowledge, engage in cultural practices, form friendships, and feel empowered.
Background
DDOND began as a concept to empower youth to become advocates for healthy relationships. This would be achieved through a combination of information sessions, cultural teachings and lessons in dancing and drumming.
Last summer, the first phase of this program, DOND, was implemented. Girls, ages 11-15*, learned valuable information about violence and bullying, participated in cultural activities and learned fancy shawl dancing.
This summer, we have added a drumming component to the program and are inviting applicants of any gender to register. We also hope to extend the program from two days to four, providing more opportunities for learning and interaction among our youth participants.
To express your interest in participating in this program, please call Sarah Leah Hindy at 634-9653 or email [email protected]. To access the registration form, please click here